Cavalia
creator of dreams and large-scale events
Cavalia, a company specializing in the creation, production and marketing of live shows and large-scale events, presents its second and reimagined edition of Illumi – A Dazzling World of Lights.
VISIT ILLUMI'S OFFICIAL WEBSITE
3rd EDITION | ON FOOT AND BY CAR
ILLUMI – A NEW DAZZLING WORLD OF LIGHTS
A brand new journey with never-before-seen universes and thousands of new, larger-than-life light structures
Illumi – A New Dazzling World of Lights is a magical, captivating and extraordinary nocturnal outdoor journey created from thousands of monumental light sculptures.
For the 2021-2022 season, Cavalia presents a brand new Illumi where 80% of the universes and light structures are original, never-before-seen creations. Illumi's third edition features no less than 19 worlds, including 14 fantastic new universes. In total, 25 million LED bulbs bring thousands of dazzling structures to life. Illumi offers an epic journey, an imaginary adventure for kids and adults alike.
Illumi – A New Dazzling World of Lights by Cavalia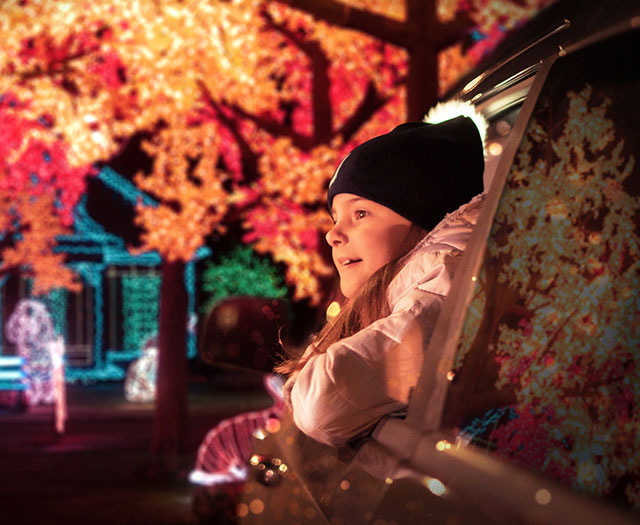 Created, produced and illuminated by