Cavalia
creator of dreams and large-scale events
Cavalia, a company specializing in the creation, production and marketing of live shows and large-scale events, presents its second and reimagined edition of Illumi – A Dazzling World of Lights.
VISIT ILLUMI'S OFFICIAL WEBSITE
2020 SPECIAL EDITION 
ILLUMI – A DAZZLING WORLD OF LIGHTS |
STARTING OCTOBER 9th IN LAVAL
EVEN MORE MAGICAL ON A SITE THREE TIMES BIGGER
WITH 17 FANTASTICAL UNIVERSES
Illumi – A Dazzling World of Lights is a magical, captivating and extraordinary nocturnal outdoor journey created from thousands of monumental light sculptures. For the second edition of Illumi, the Cavalia team has revamped and enhanced this awe-inspiring event to follow social distancing measures without sacrificing any of the magic.
The second edition of Illumi is now transformed to offer visitors a magical and safe experience by car, on foot or by mini train. Tickets for all three experiences are on sale now, exclusively online, at illumi.com/en
Illumi – A Dazzling World of Lights will present its new concept from October 9, 2020, to January 10, 2021.
A limited number of entries are available per day, per time slot and per type of experience. Tickets must be purchased in advance.
Illumi – A Dazzling World of Lights | From Octobre 9, 2020 to January 10, 2021 in Laval.
Tickets are on sale exclusively online at illumi.com/en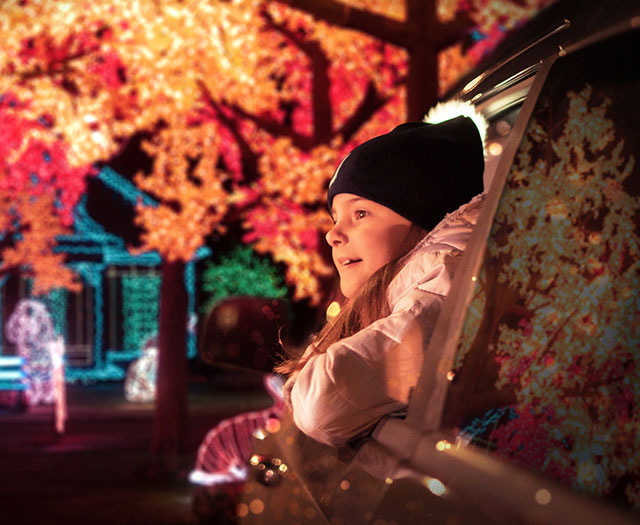 NEWSLETTER
Be the first to be informed of our news
Created, produced and illuminated by