VISIT ILLUMI'S OFFICIAL WEBSITE
ILLUMI, DAZZLING WORLD OF LIGHTS – IN LAVAL THIS FALL
ILLUMI – A DAZZLING WORLD OF LIGHTS BY CAVALIA is an illuminated and grandiose nocturnal adventure for visitors of all ages to be inaugurated in Laval in November 2019.
ILLUMI consists of an immense playground illuminated by many millions of LED lights that will come to life on a site that is equivalent to the area covered by seven NFL football fields.
ILLUMI will offer a luminous and whimsical journey through monumental sculptures, an electrifying sound and light show and a festive Christmas village.
ILLUMI will be an incomparable multi-colored adventure that will surprise visitors in a spectacular way.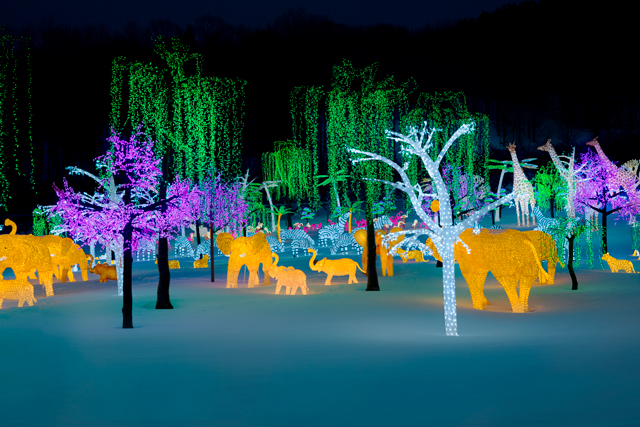 NEWSLETTER
Sign-up to our newsletter to receive exclusive news and promotional offers
Created, produced and illuminated by