DISCOVER THE ODYSSEO RENDEZ-VOUS VIP EXPERIENCE
We have set the stage for an unforgettable outing! Your Odysseo Rendez-Vous VIP Pass allows you to enjoy the best of Odysseo before, during and after the show.
ALL RENDEZ-VOUS VIP PACKAGES INCLUDE THE FOLLOWING BENEFITS
With your Rendez-Vous VIP Tickets, you will be invited to relax in the RENDEZ-VOUS VIP Lounge and Patio 90 minutes before the show, during the intermission as well as after the show. You will also be enjoying the following:
VIP Pass.
Center-row seats.
Full meal buffet dining served before the show.
Wine, bubbly, beer and a selection of various refreshments available at will.
Dessert buffet, coffee and tea served during the intermission.
Stable visit after the show.
An Odysseo souvenir.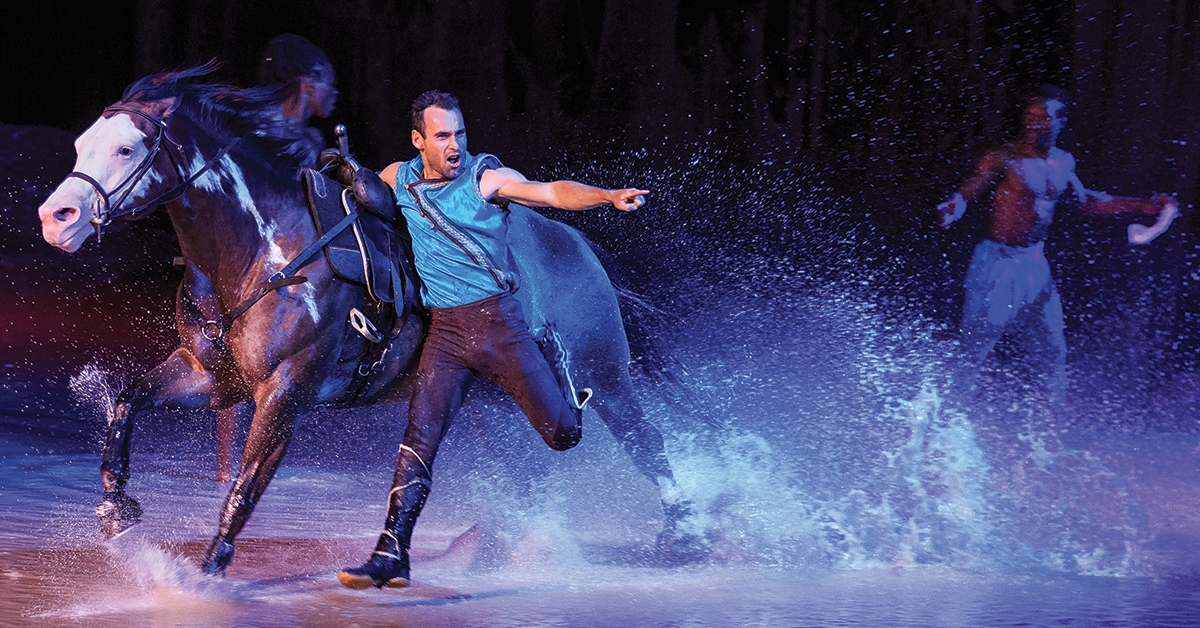 RENDEZ-VOUS VIP PREMIUM – THE ULTIMATE ODYSSEO EXPERIENCE
As a RENDEZ-VOUS VIP PREMIUM ticket holder, you will be enjoying all of the previously enumerated exclusive benefits as well as guaranteed seats in the first two rows.
Discover the best that Odysseo has to offer before, during and after the show!
PRIVATE RENDEZ-VOUS
ELEVATE YOUR RENDEZ-VOUS EXPERIENCE WITH YOUR OWN PRIVATE AREA IN THE VIP LOUNGE WITH EXCLUSIVE OPTIONS
Think of the service of 5-star hotel butler. Let us take care of every little details for you and your guests. Enjoy our Full-meal Gourmet Buffet and Bottle Service while seated comfortably in your very own private area.
The Private Rendez-Vous experience includes:
• A private area with reserved seats for up to 6 or 10 guests in the Rendez-Vous VIP Lounge.
• Gourmet Buffet at your table.
• Bottle service at your table.
• Dedicated staff member escorting you from your private area to your seats.
• Early access to the stable for a more intimate tour.
Conditions:
This offer is not a ticket to the performance and needs to be combined with purchased Rendez-Vous VIP tickets to be valid.